2014-02 February - Design Sponge: 15 Modern Trivets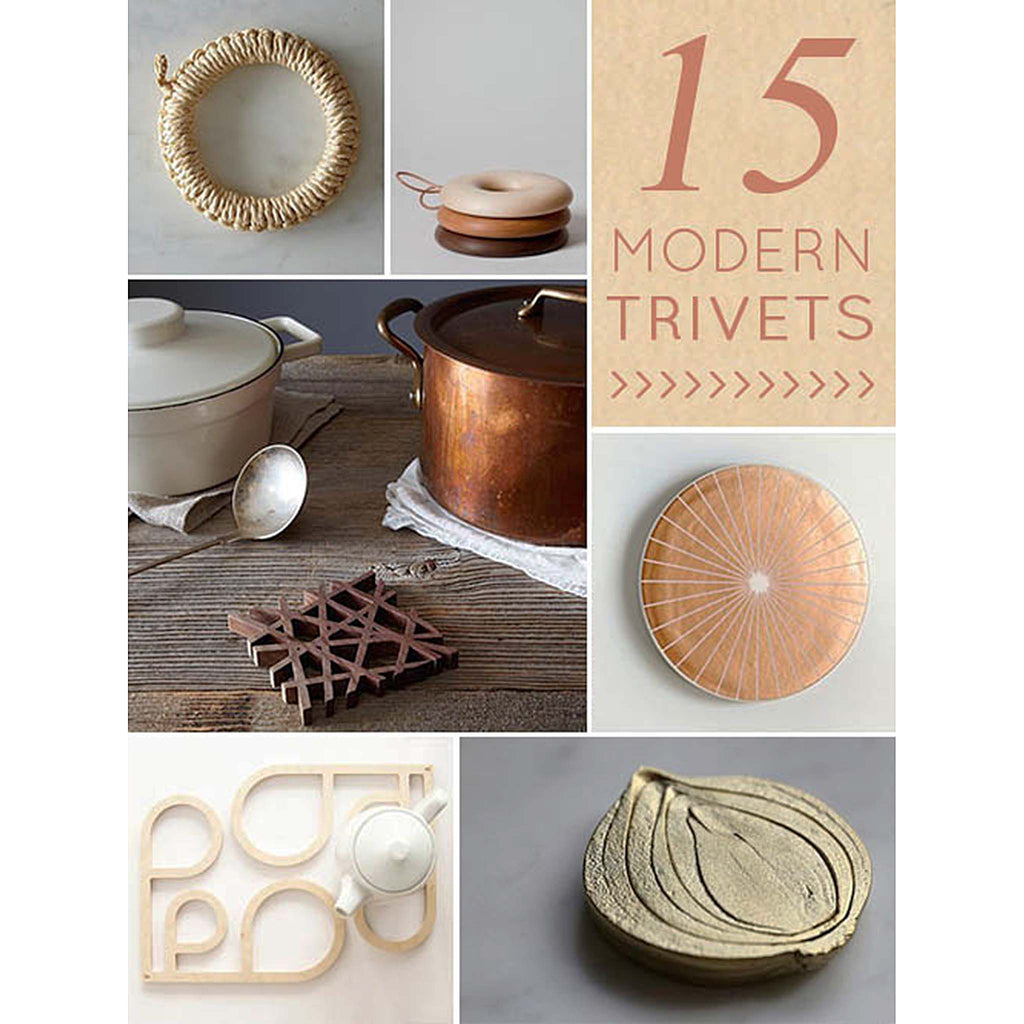 15 Modern Trivets by Grace Bonney. February 15, 2014.
I feel very lucky to share my personal life with someone who loves food as much as I do. Not fancy food, complicated food or food that's been fussed with – just simple, comforting, good food. For me, that's usually something that involves a pot on the stove that's bubbly and warm. From warm winter stews (Julia knows her way around a good soup) and casseroles to ciders, few things make me happier than coming home to something warming on the stove top. So this morning, I thought I'd look for the most beautiful trivets that are not only functional, but add some decorative elements to your kitchen you won't tire of quickly. If you're like me and you have limited counter space, having functional kitchen tools that also look pretty when they're out on the tabletop is definitely a must. I hope anyone in need of something new in the kitchen can find the perfect trivet in this list.
xo, grace
Model G Inside Out Wood Trivet by TOMA Object