2014-06 June - The New York Times: The Critical Shopper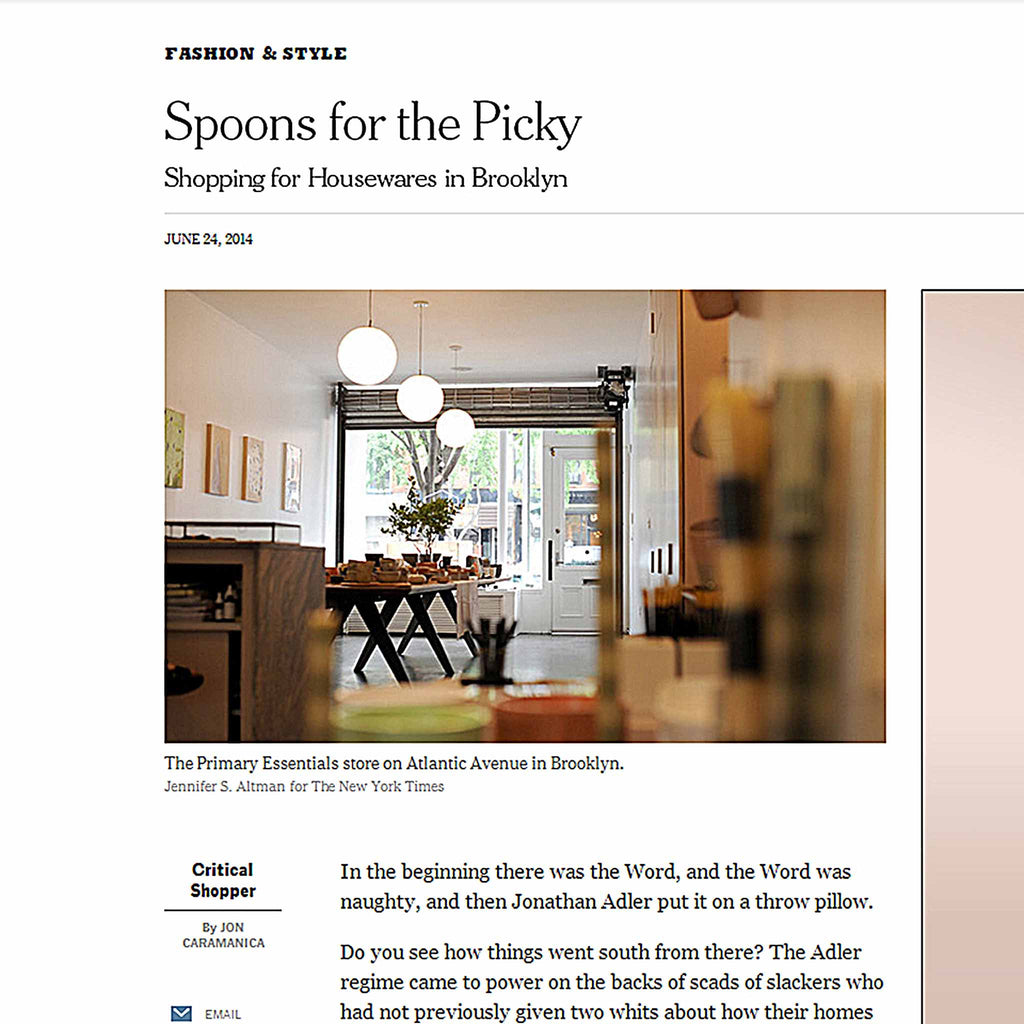 "Spoons for the Picky:  Shopping for Housewares in Brooklyn" by Jon Caramanica, The Critical Shopper, The New York Times, June 24, 2014. Photos: Jennifer S. Altman/The New York Times.
Once you have learned the distinction between those two things, you can go a few blocks away, to Abode New York, for a maturity upgrade and where, yes, I bought place mats. Beautiful place mats, made of multicolor basket-woven PVC yarn. And a beautiful white and aubergine salad bowl by ASA Selection, a German manufacturer that pairs dignity with panache.
Abode exists on the accessible end of the design-degree universe. A tubular pendant light in primary colors by Cilandro ($255), a rubber tissue dispenser by Tunell, a waterdrop trivet by Toma ($45): all items you can display proudly, and that wink casually, not face-transmogrifying.