2012-03 March - Country Living Magazine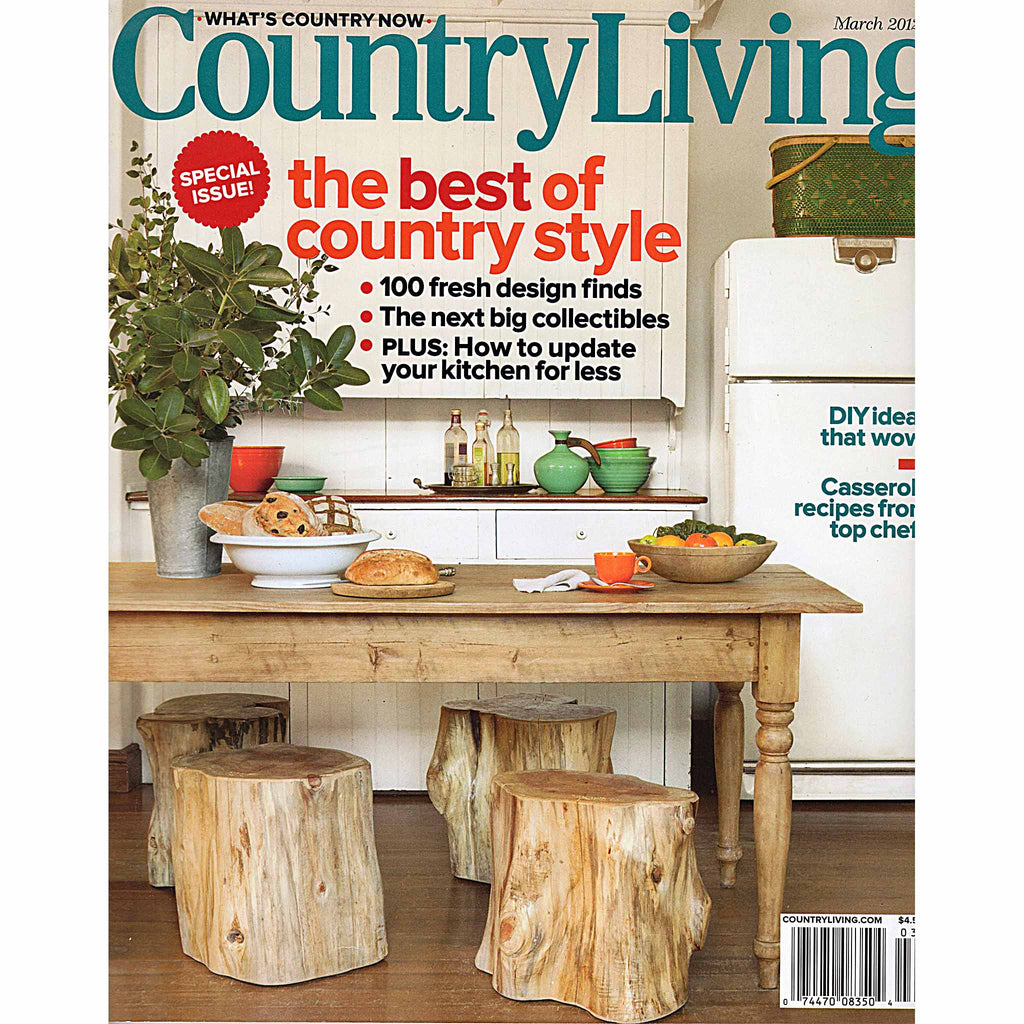 Inside Neko Case's Vermont Home: Tour musician Neko Case's Vermont farmhouse by Katy McColl, February 7, 2012. Photo: Bjorn Wallander.
Leave the McMansions to run-of-the-mill rock stars. Indie musician Neko Case put her inimitable stamp on a historic Vermont farm, with quirky salvage, bold new finds, and more than a few heirloom seeds.
Photo above: Bjorn Wallander.
Rarely do the terms "rock star" and "homebody" describe the same person. Then again, Neko Case is far from your typical rock star. Or homebody. The Grammy nominee, whose genre-defying sound falls somewhere between alt-country and punk-folk, spends as many as 10 months a year on the road. But just because she's not physically at her 1787 Vermont farmhouse doesn't mean she isn't there — dreaming and decorating, room by room, in her head.
A wingback chair by AK-LH serves as both extra seating and a conversation starter in the dining room, where Case displays her collection of more than 500 albums. The walls wear Farrow & Ball's Brinjal.
Flow Tante Wera Wingchair (front) by AK-LH. Limited edition chair upholstered with AK-LH's Flow pattern fabric. Production edition of seven chairs; each signed and numbered by AK-LH. Solid beech base. 100% cotton fabric with digital printing. Intertwined jute webbing; biconical springs; high-resiliency foam. Made in France. 74cm wide x 87cm deep x 97cm high.