2012-03 March - Kids are from Pluto: A Guide to a Child's Happiness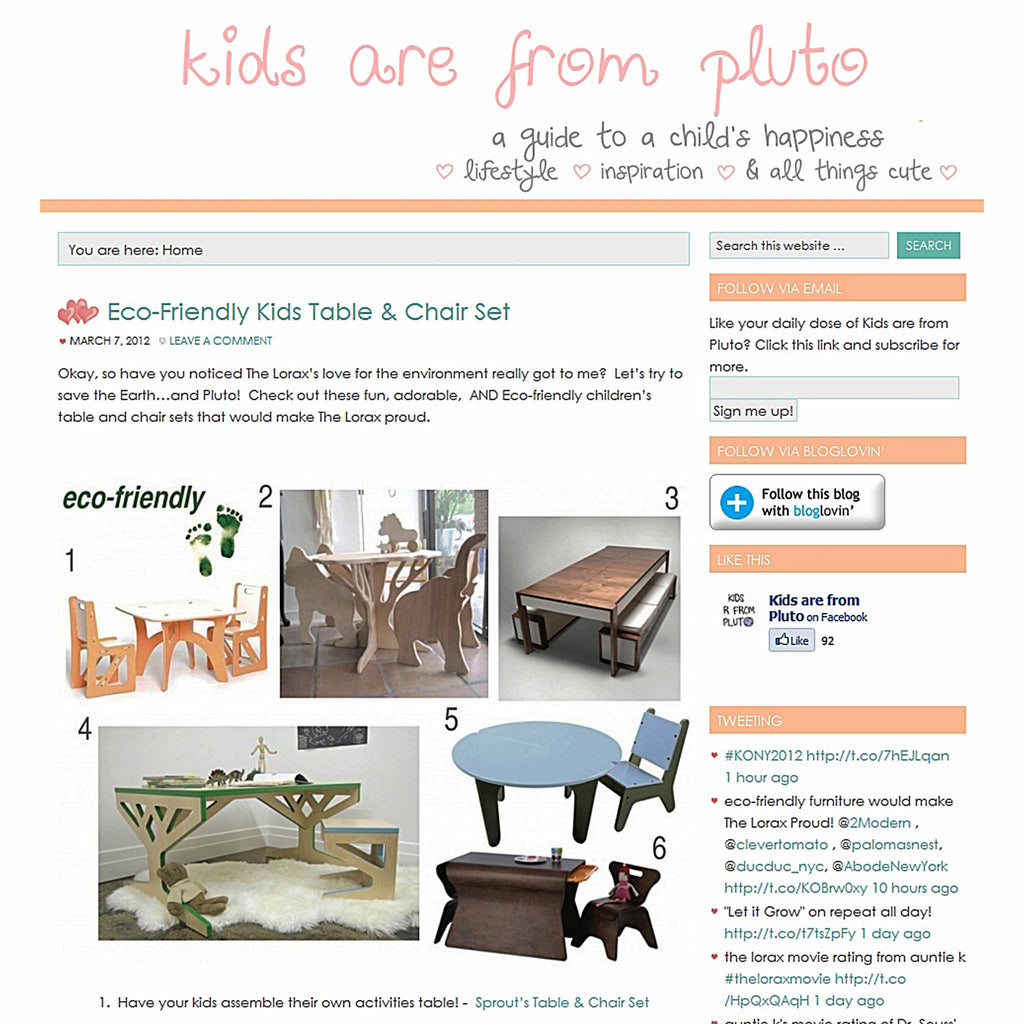 A Guide to a Child's Happiness, Lifestyle, Inspiration and All Things Cute. Eco-Friendly Kids Table & Chair Set: April Hannah's Tree Table & Pocket Stool, March 7, 2012.
OK, so have you noticed The Lorax's love for the environment really got to me? Let's try to save the Earth … and Pluto1 Check out these fun, adorable, AND Eco-friendly children's table and chair sets that would make The Lorax proud.

A tree grows in Brooklyn and becomes furniture.

Tree Table Collection. Nature inspired. Eco-friendly.

The Tree Table Collection is a response to the functional needs of the growing child and the aesthetic demands of the modern parent.

Grounded in nature and the modernist tradition this collection offers a refreshing solution. The simple yet sophisticated, playful lines accented by a bold use of color complement any room, an important requirement for the city dwelling parent. The large working surface and height are sized to accommodate older children (5 to 10 years old).