2011-11 November - New York Magazine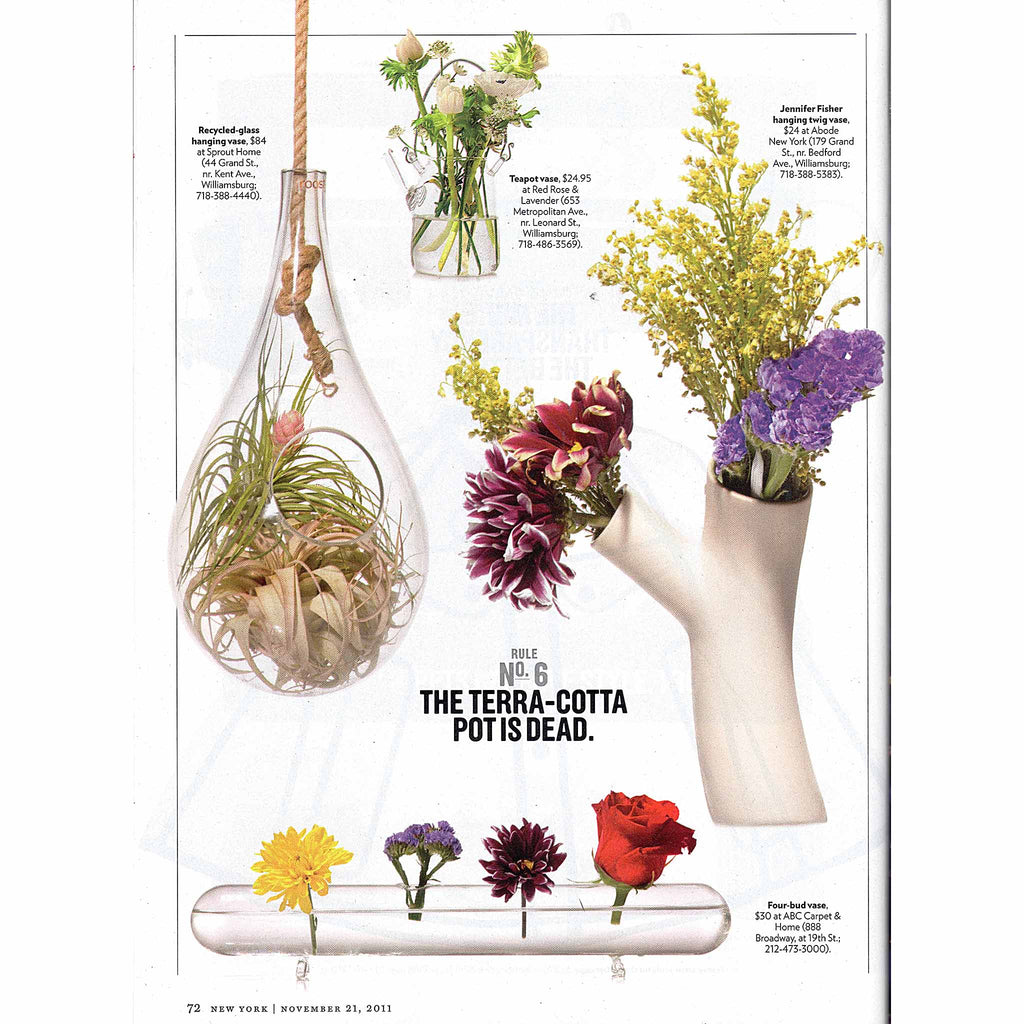 Gifts '11: "The Gift Giver's Manifesto: The Terra-Cotta Pot is Dead - Nontraditional Planters," by Lauren Murrow, Jennifer Fisher's Twig Hanging Vase, November 20, 2011.
Tree Vase by Jennifer Fisher of JFish Designs. The curved lines of this two-stem bud vase are accented by a hard vertical edge. The Tree Vase works individually or as a set with overlapping branches to create a tabletop forest.