2015-10 October - Bon Appétit: The Gold Standard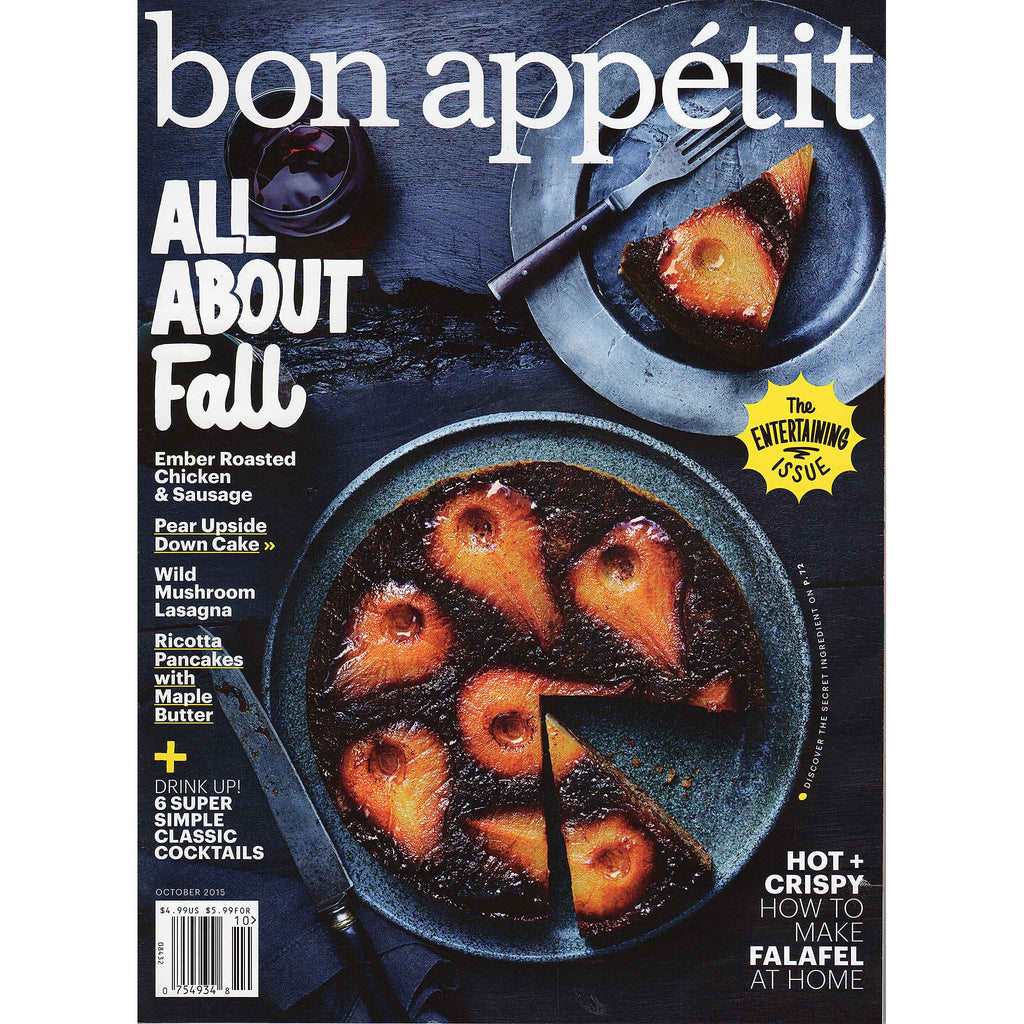 Bon Appétit 2015 October issue. "The Gold Standard: The Coolest Silverware for Your Table Isn't Silver at All." Page 74-5. Photograph by Ted Cavanaugh. Lettering by Nim Ben-Reuven. Cutipol Goa Black Gold cutlery.
bon appétit focuses on what's current and stylish, while still giving readers valuable cooking tools and tips.
The only food lifestyle publication on the market, bon appétit offers "life through the lens of food" — cooking in, dining out, culture, travel, entertainment, shopping and design.