2011-12 December - The New York Times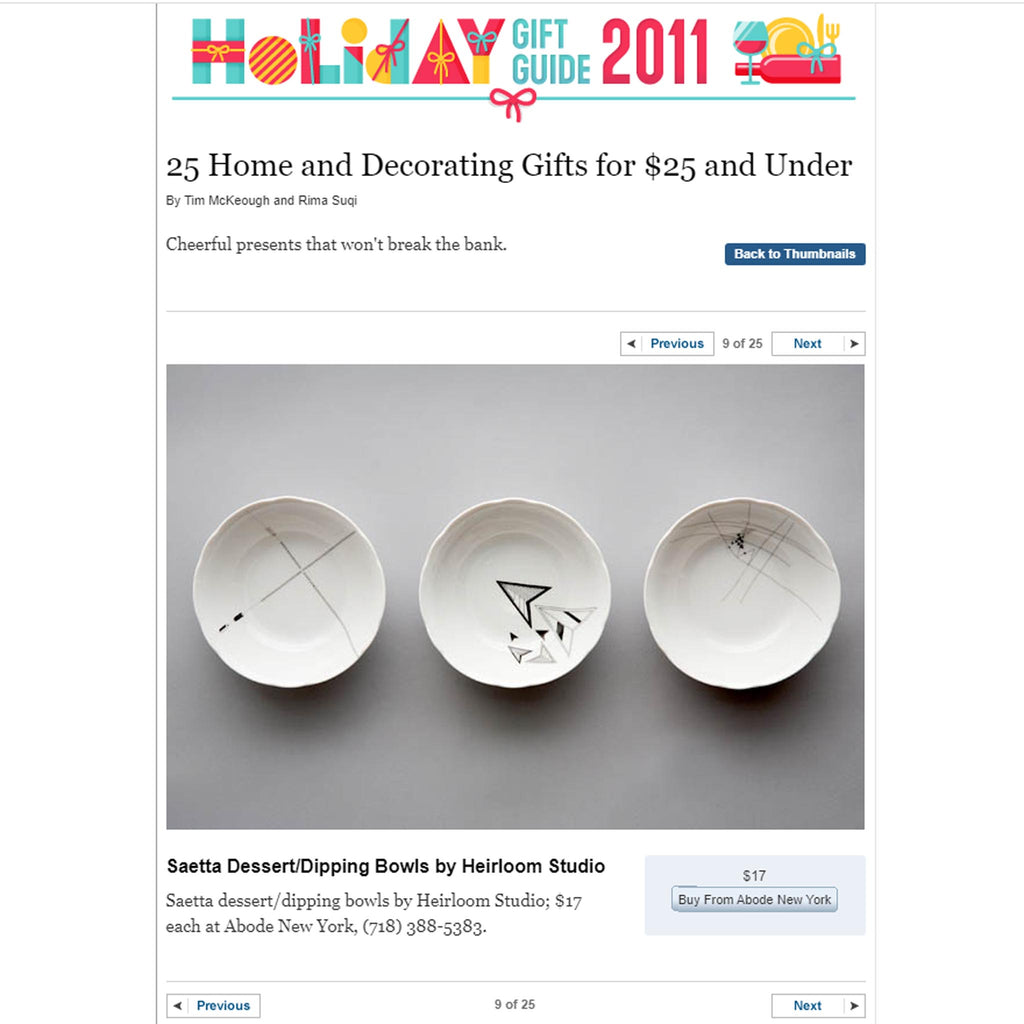 Holiday Gift Guide 2011, "25 Home and Decorating Gifts for $25 and Under," by Tim McKeough and Rima Suqi, Saetta Dessert/Dipping Bowls by Heirloom Studio, December 1, 2011.
Designed by Colene Blanchet and Annie Lenon, Saetta dishware collection is inspired by maps, paths, geometry, space and lightning. Saetta is a limited edition collection, designed in Brooklyn and made in the United States.