2013-12 December - New York Magazine: New Stuff By Jessica Silvester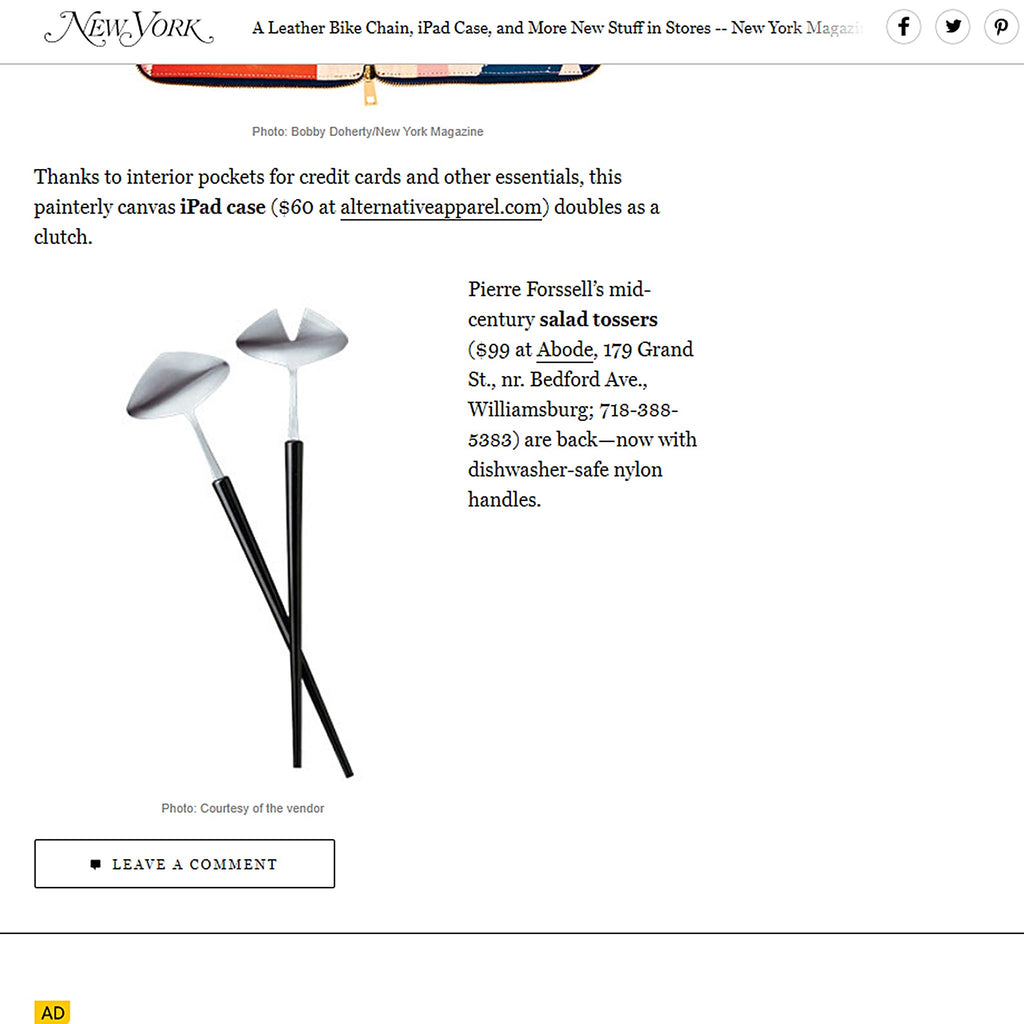 New Stuff by Jessica Silvester, December 20, 2013.
Pierre Forssell's mid-century salad tossers are back—now with dishwasher-safe nylon handles.
The Retro Collection designed by Pierre Forssell is now complete with the relaunch of the salad set. The products were first introduced during the 1950s and are now more modern and appealing than ever. The shape of the Salad Set was viewed as futuristic during the 1950s and is today more modern and appealing than ever. It's well-thought through shape will surely make the salad set a timeless design classic that will live on for years. The black handles are made out of hard nylon and the blades are produced in stainless steel.
Pierre Forssell, born in 1925, became a silversmith teacher at Konstfack at the early age of 17. He was later active as a designer and artistic leader for Gense. His designs includes Shakers, Cocktail Forks and Retro Salad Servers.
Photos: Ake Gunnarsson /VUE AB