2013-07 July - Hamptons Cottages and Gardens - Brighten Up Your Summer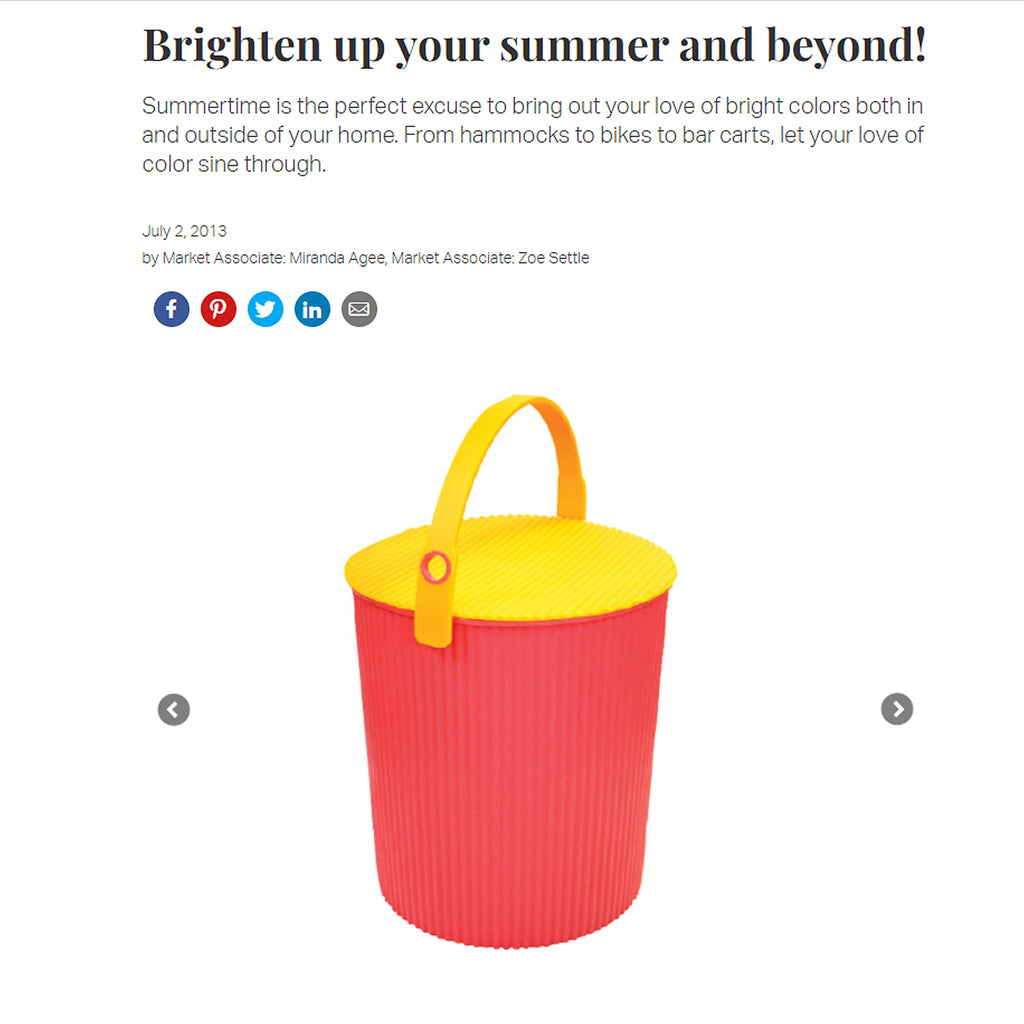 Summertime is the perfect excuse to bring out your love of bright colors both in and outside of your home. From hammocks to bikes to bar carts, let your love of color sine through. Market Associate: Miranda Agee, Market Associate: Zoe Settle. This article appears in the July 2013 issue of HC&G (Hamptons Cottages & Gardens).
Made in Japan, Hachiman-kasei Omnioutil Bucket comes in three different sizes and five bright colors, each with a color-coordinated lid. In a pinch, it also doubles as extra seating at your next barbecue.