2013-12 December - The New York Times Gift Guide - Gifts for the Home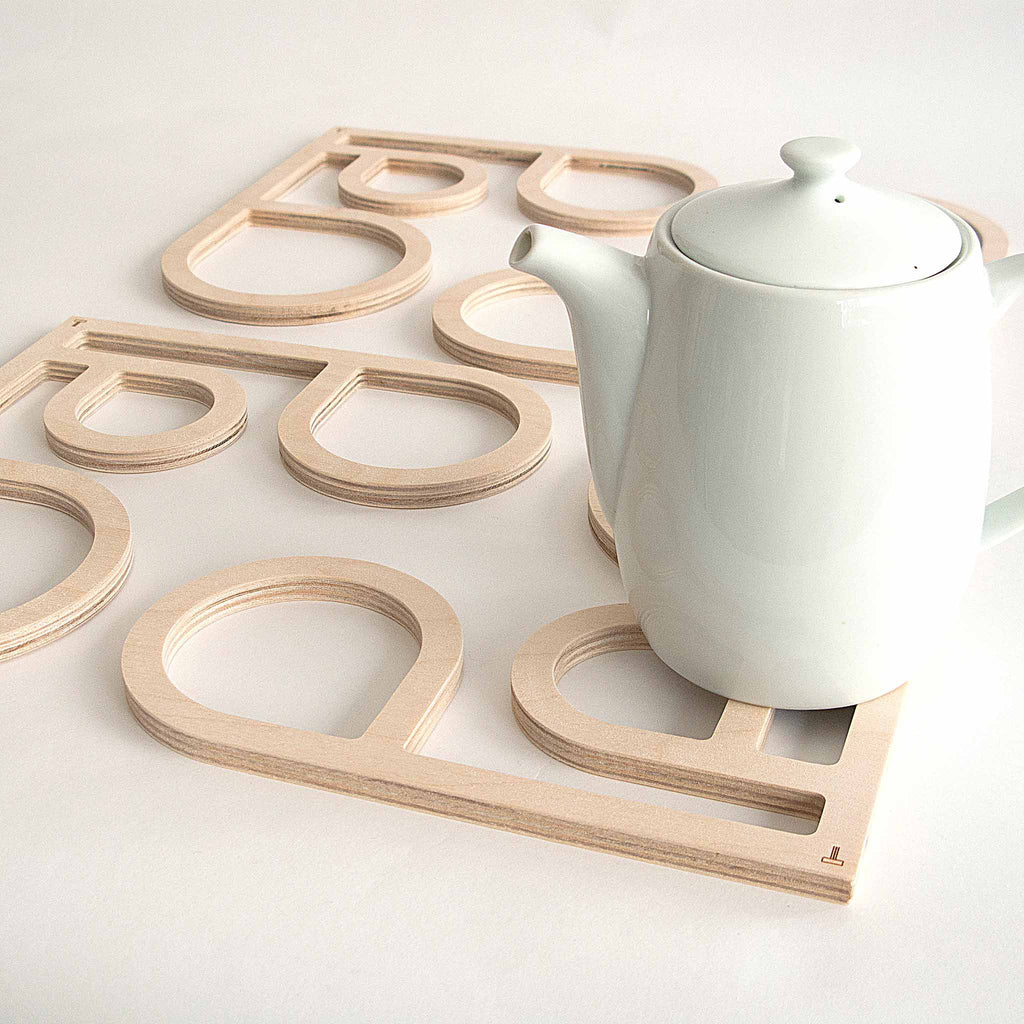 Gifts for the Home by Julie Lasky.
From dainty tabletop items to a six-foot-tall (but easy to assemble tepee, we offer dozens of gifts in three price categories.  Thanks to e--commerce, these items come not just from American retailers but from companies in Britain, France, Spain and Italy.
Inside Out Wood Trivet Set
Add a little heart to someone's table with birch plywood trivets designed by the Montreal studio TOMA and made in Canada.  Decorate your table and protect the tablecloth with these trivets that are made of birch plywood.  They have great heat resistance.  The Model G set is part of the "Inside Out" collection.  Material: 3/8" Birch plywood.