2015-11 November - Sunday Suppers, Giada Weekly, issue 114, November 05, 2015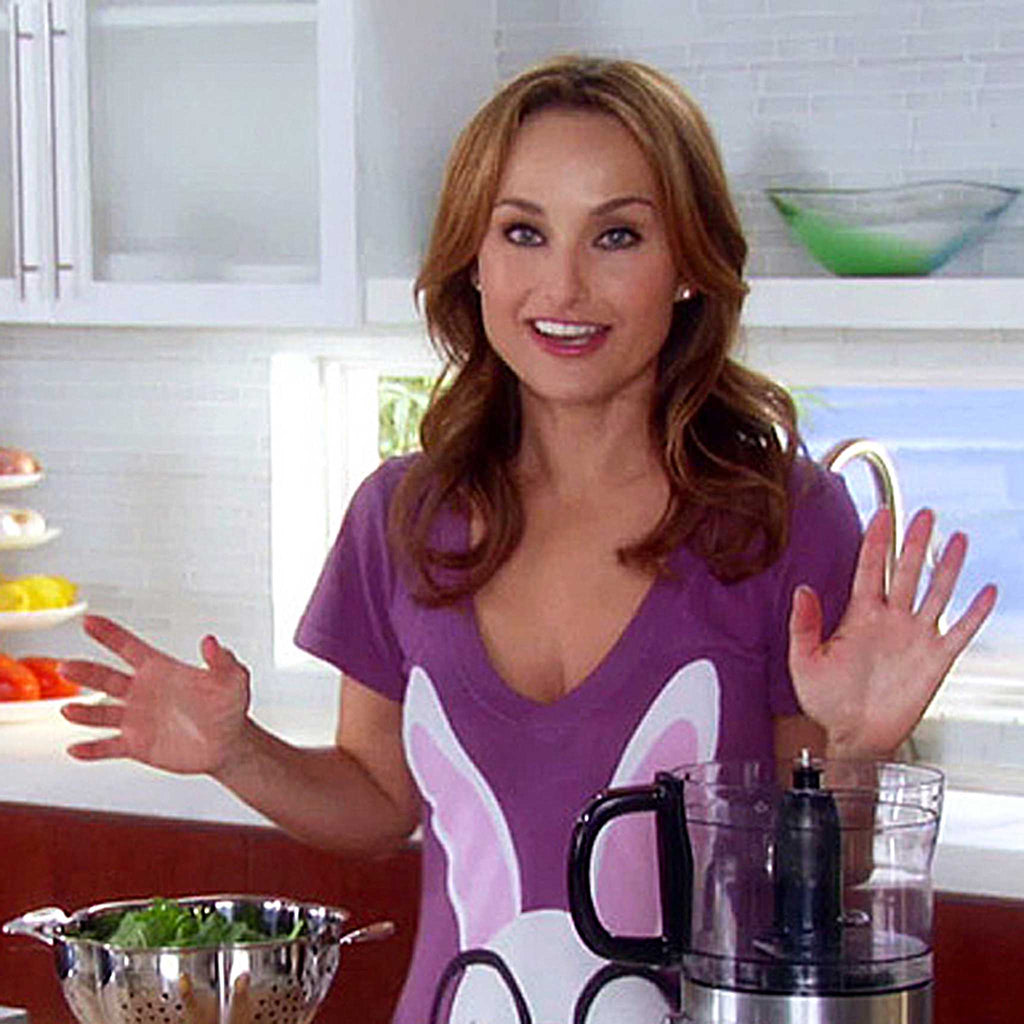 When I'm hosting, weekend entertaining means come as you are and bring what you like.
In the last few years, we've seen a real shift in the way people think about entertaining. Just as eating out has veered away from fancy and French (though, you heard it here, French food is staging a comeback), at-home gatherings have moved away from Saturday-night soirees, no kids allowed, to a more inclusive, casual kind of get-together. These days, everyone is welcome—and their boyfriends, girlfriends, kids, and even pets, too! No need to worry about polishing the silver or making sure you've got matching plates—and let's be honest, isn't it better this way?
My take on the trend is Sunday supper. I don't do it every week, but I try to make it a regular thing because I think it's so important for Jade to connect with my family, which includes actual family—like my sister, Eloisa, and her son—and also close friends I've known forever, and maybe a friend who is just passing through town. It's never a big crowd and people come over early, trickling in at 4:30 or so. We eat around 5:30, then we do the dishes and talk some more, and everyone is gone by 8:00 so Jade can get ready for bed.
I make the heart of the meal—cooking for people I care about is what I love and what I take the most joy in doing—but everyone pitches in, contributing something to keep it loose and easy for me: My cousins, who are in their twenties and don't cook, like to bring wine or beer, or sometimes some hummus or other snacks; my sister makes something sweet, like her cupcake brownies; and my two little aunts, Carolina and Dina, are in charge of flowers and pretty things.
FAMILY DINNERS HAVE BEEN A TRADITION SINCE I WAS A KID.
Depending on what I have the time and energy for, dinner might be a bunch of appetizers: cheese and crackers, a platter of veggies and my white bean dip, some spiced nuts and olives. Other times, I do something a bit more conventional. In the summer, I love a big salad with loads of grilled vegetables—check out the huge salade Niçoise my pal Maxine and I made recently—but now that it's starting to get chilly out, I might serve a make-ahead entrée like this Baked Mushroom-Farro Pie, which can be assembled and ready to pop in the oven when guests arrive. Another go-to is Sheet-Tray Chicken and there are a million ways to dress it up. For fall, throw some apples, sweet potatoes, cranberries, and a few sprigs of rosemary right alongside your chicken and you've got dinner in the bag—or, rather, on the pan.
Photo credit: Lauren Volo
For dessert, there's nothing easier than ice cream and a few toppings for DIY sundaes, but lately, I've been serving my not-too-sweet Caramelized Apple and Pomegranate Tart and it's been a big hit. It's great straight from the oven with a scoop of ice cream and it's delicious cold for breakfast the next morning, too.