2015-08 August / September - New York Magazine Fall Preview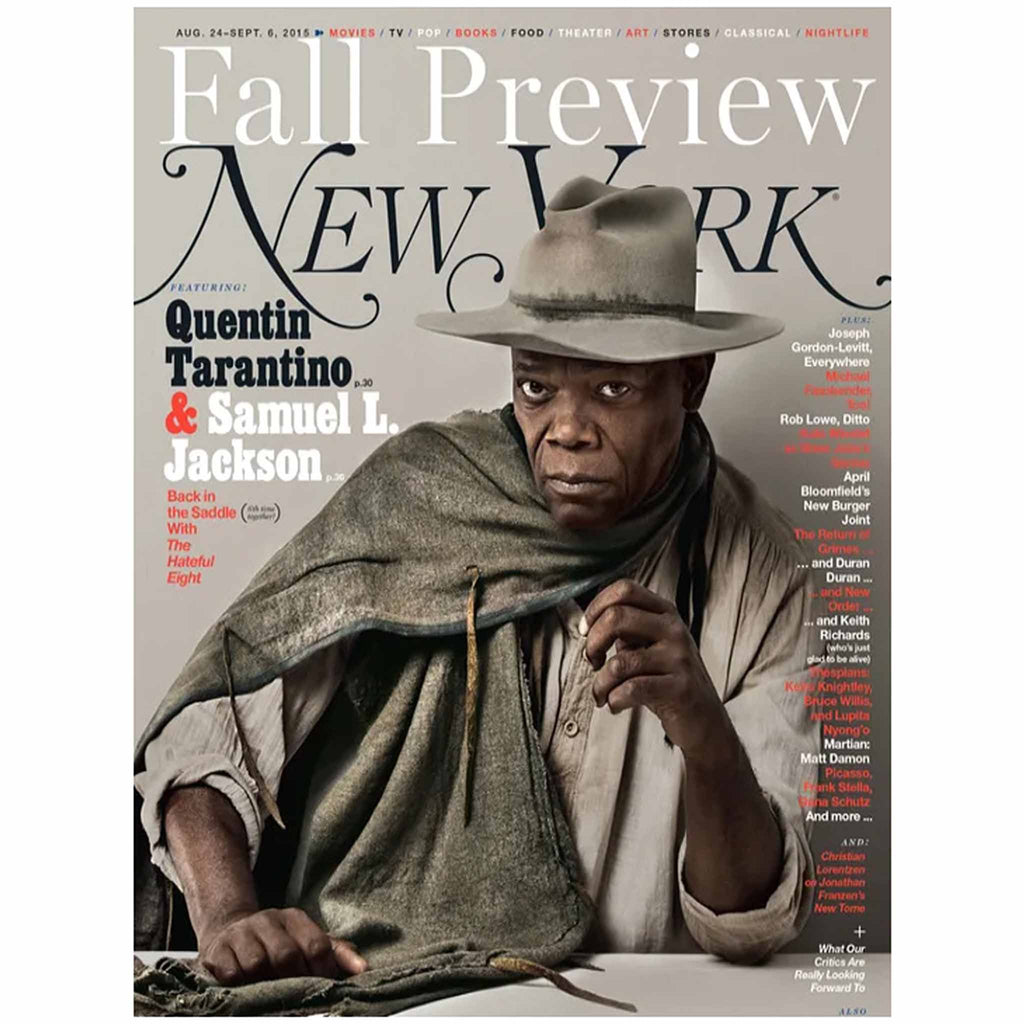 Fall Preview 2015: Stores by Lauren Schwartzberg. Published Aug 23, 2015
Incoming! New York Magazine asked store proprietors to pick their most anticipated fall arrivals.  Stephen's Stovetop BBQ Grill: "You can continue grilling all your favorite summer-cookout food — juicy hamburgers, charred vegetables — but inside, right on top of your gas stove."
As inventor & engineer, Stephen Coutts, notes:
"If you appreciate grilled food like we do — and not just food with grill marks on it — you'll appreciate the expert cooking of Stephen's Stovetop BBQ. It cooks with direct heat from any gas stove burner while safely collecting juices away from the heat source — meaning no mess, low smoke, and delicious grilled flavors.
Now you can grill indoors — 365 days a year — and explore endless culinary possibilities. You can host a December cookout, have a steak dinner after dusk, or simply enjoy grilling from the comfort and ease of your own kitchen."
Stephen's Stovetop BBQ Grill features an 11" round cooking surface with non-stick coating. Hollow handles designed for cool-to-touch cooking. Two-year limited warranty. 100% dishwasher safe. NSF certified for home use.
Stephen's Stovetop BBQ comes in three parts — easy to use and assemble. Just preheat for 3-5 minutes on medium heat and add your seasoned food to the grill. Cook 5-10 minutes per side depending on the food and your preferred doneness.
The drip tray ensures there is no mess to your stove, and the grill is easily cleaned and dishwasher safe. Premium non-stick coating makes sure that no food sticks to the surface of the grill, and an added cleaning tool is included to get between the grooves. Because it is no bigger than a sauce pan, Stephen's Stovetop BBQ can be stored easily anywhere.
https://nymag.com/guides/fallpreview/2015/shopping-2015-8/