2011-02 February - Newsday.com Home/Design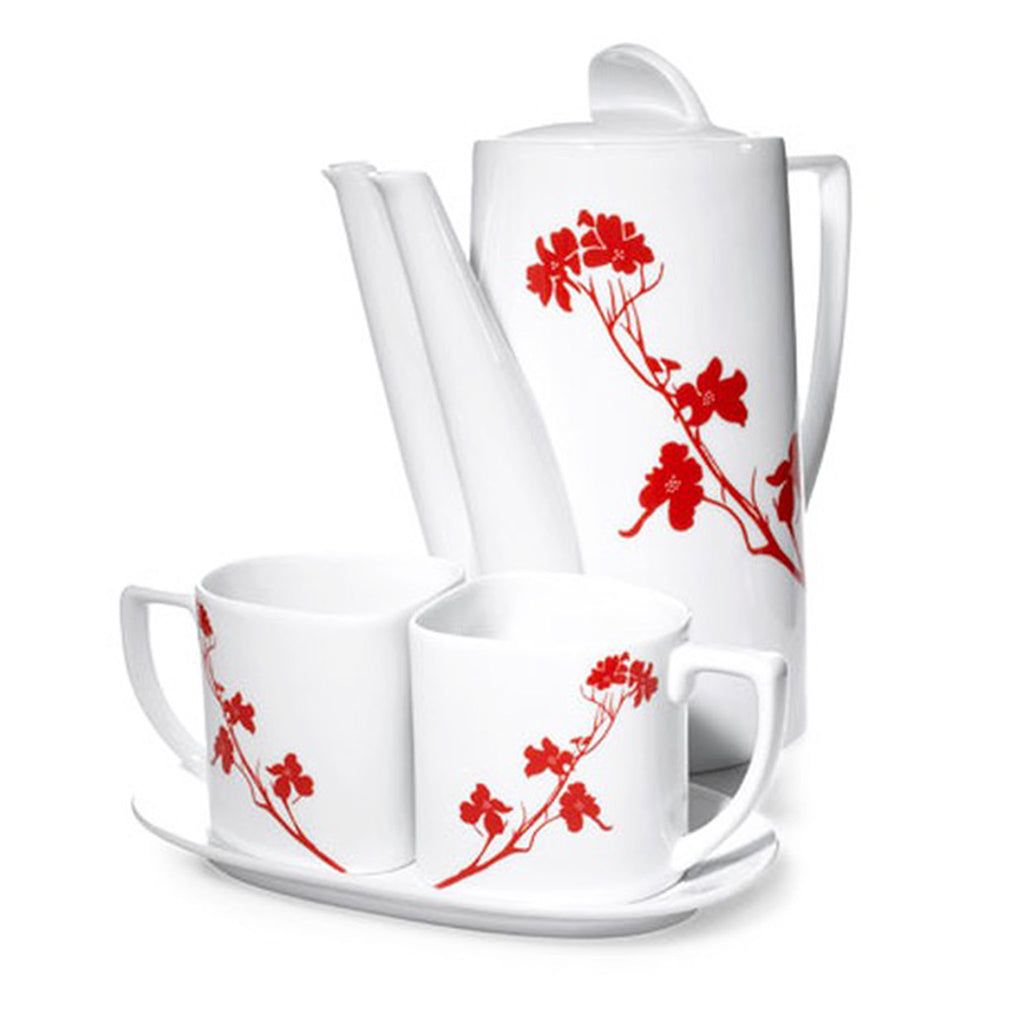 Sweet Stuff from the Gift Fair: "Marla Dawn Home's Tea for Two set," by Lara Ewen, February 11, 2011.
Don't just serve tea (or coffee) in bed. Join in the repast with this lovingly crafted collection. Originally designed as a wedding present, this dogwood blossom tea set from Marla Dawn Tea for Two includes the dual-spouted pot, two cups and a platter.