2010-09 September - Daily Candy, New York edition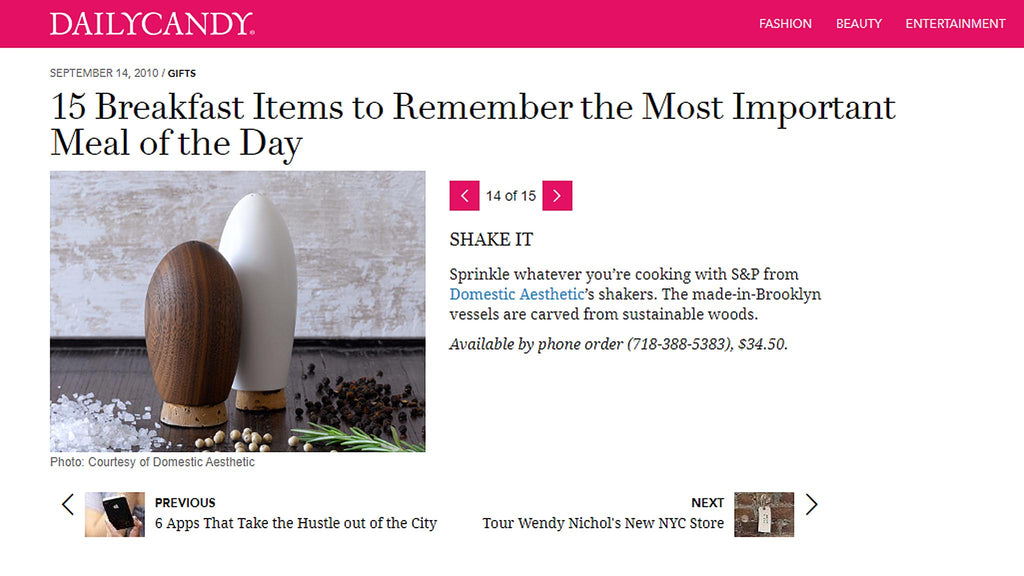 Shoptalk: 15 Breakfast Items to Remember the Most Important Meal of the Day - Domestic Aesthetic's Salt & Pepper shakers, September 14, 2010.
SHAKE IT. Sprinkle whatever you're cooking with salt and pepper from Domestic Aesthetic's shakers. The made-in-Brooklyn vessels are carved from sustainable woods. Salt+Pepper Shakers by Domestic Aesthetic from Abode New York.
The design of these two forms speaks to each other as well as to the spices that are contained inside. The pepper shaker is composed of reclaimed walnut from factory waste while the tall and elegant salt shaker is finished with low VOC milk paint. Handmade in Brooklyn. (Photo by James Ransom.)