2010-04 April - Trend Hunter Magazine: Manifestations of Mixed Media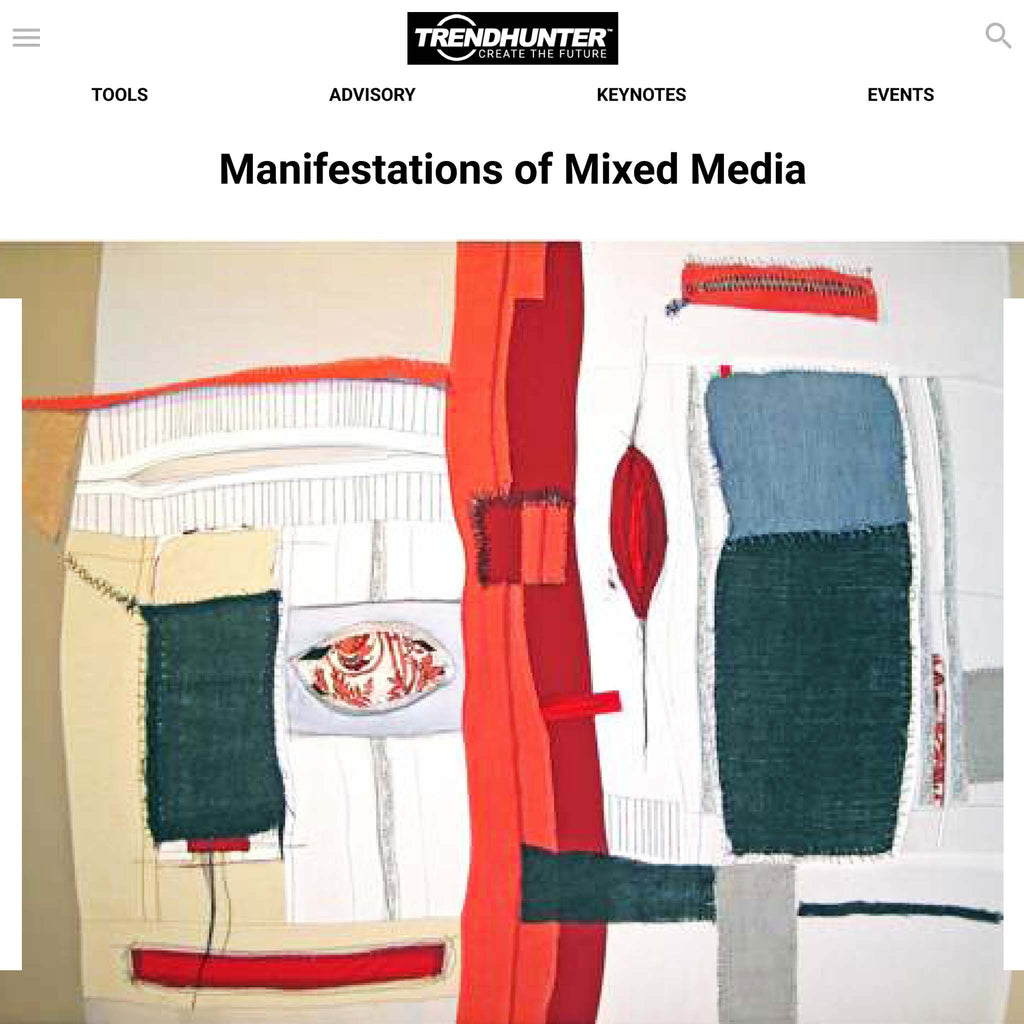 Manifestations of Mixed Media: Brooklyn Artist Rebekah Potter at Abode New York by Jessica Marcel, April 1, 2010. Art & Design.
Brooklyn-based New York artist Rebekah Potter uses multiple materials to create her mixed media canvases. In the gallery, you can see how she uses cloth, paint and stencils to make an otherwise simple picture visually entertaining. The abstract shapes in each piece take on meaning based on who's viewing it.
Rebekah Potter is currently showing her work at Abode New York. These and other mixed media works will be on display there until mid-April.