2009-11 November - New York Magazine, Thanksgiving Three Ways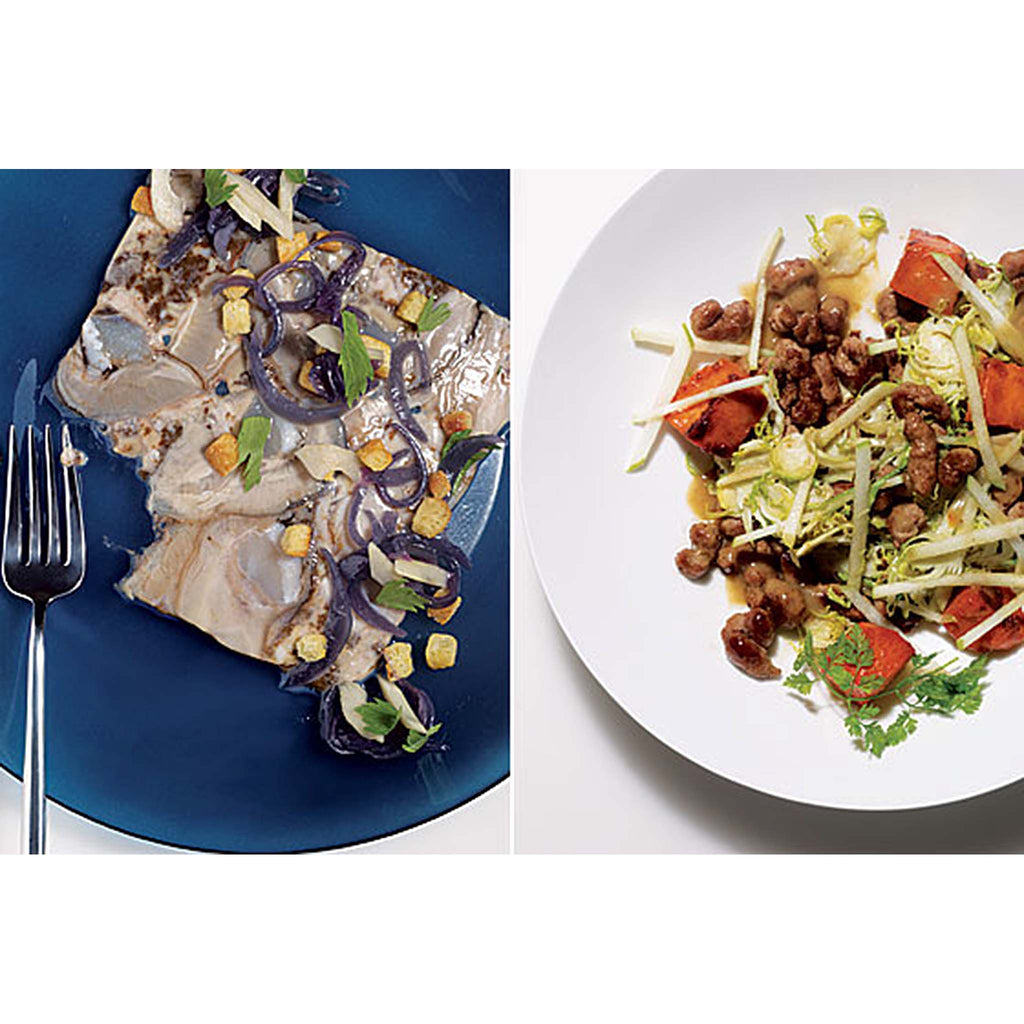 The Untraditionalist / Wylie Dufresne by Gillian Duffy, November 1, 2009.
Who better to turn Thanksgiving inside out than the culinary mad scientist Dufresne? Classic oyster stuffing became paper-thin crudo with savory topping. The turkey? "I originally thought of turkey tetrazzini, making noodles with the turkey, but that needed special equipment," Dufresne says, so he simplified to spaetzle—then tossed most of the rest of the meal in with it. The pumpkin is blended with—what else?—seaweed-derived carrageenan to create the creamy custard finale.
MENU:
Deconstructed Oyster Stuffing (above left)
Turkey Spaetzle, Roasted Sweet Potatoes, Brussels Sprouts, Granny Smith Apples, and Turkey Sauce (above right)
Pumpkin Cream With Pumpkin-Seed Crumble
Photo: Romulo Yanes. Food styling by Alison Attenborough. Prop styling by Theo Vamvounakis. Oyyo large bone China dinner plate by Teroforma from Abode New York. Polished Lolo fork from five-piece setting by Teroforma from Abode New York.