2009-04 April - Isak Blogspot: Chalet and Abode New York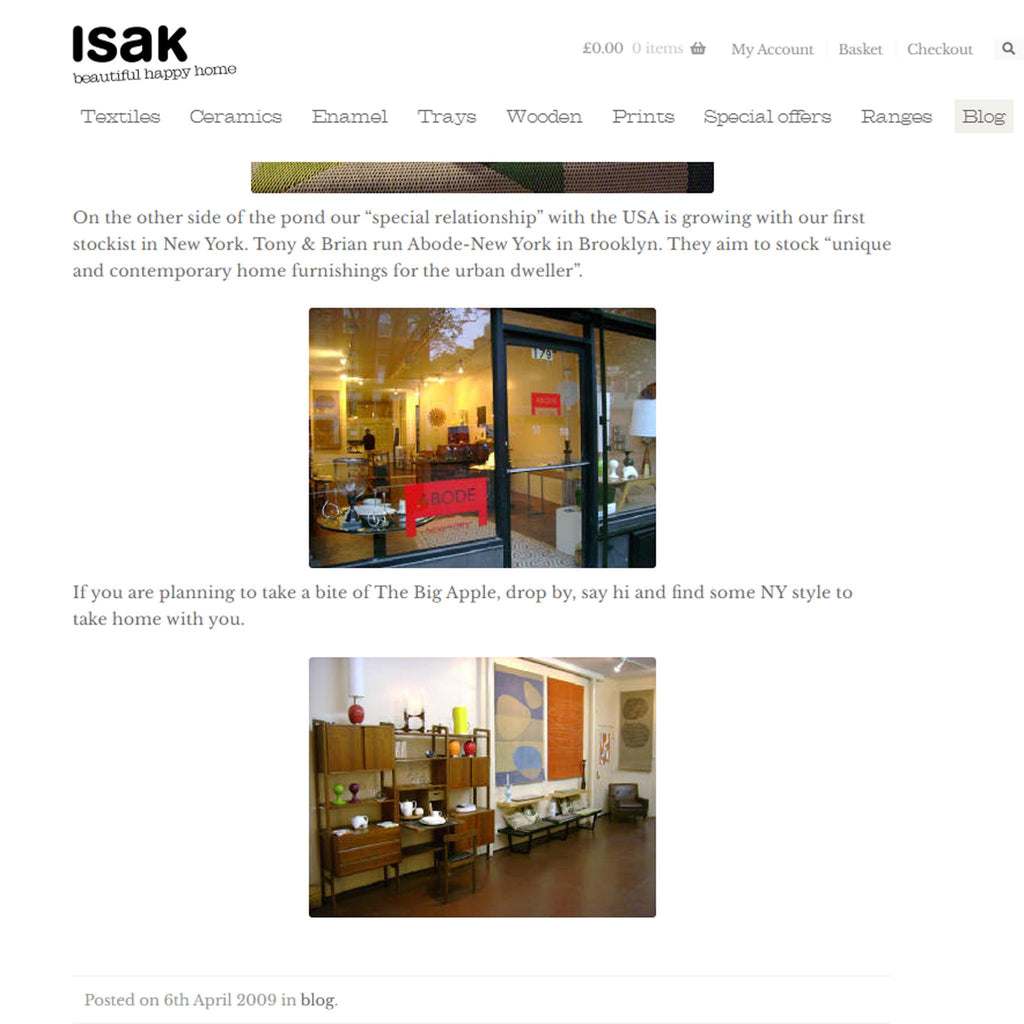 Chalet & Abode New York, April 06, 2009.
Welcome to the latest members of ISAK stock lists. Chalet in Bakewell is a beautiful, hidden gem of a shop. A lovely collection of interior specialties, mainly sourced from France and Scandinavia.
Rustic, homely and quirky. If you are taking a trip to Derbyshire, be sure to pop in and see Lou and browse her collection at 1 Kings Court, Kings Street.
On the other side of the pond our "special relationship" with the USA is growing with our first stock list in New York. Tony & Brian run Abode-New York in Brooklyn.
They aim to stock "unique and contemporary home furnishings for the urban dweller."
If you are planning to take a bite of The Big Apple, drop by, say hi and find some NY style to take home with you.